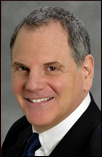 BILL SINGER is a lawyer who represents securities-industry firms, individual registered persons, Wall Street whistleblowers, and defrauded public investors. For four decades, Singer has represented clients before the American Stock Exchange, the New York Stock Exchange, the Financial Industry Regulatory Authority (formerly the NASD), the United States Securities and Exchange Commission, and in criminal investigations brought by various federal, state, and local prosecutors. He has the distinction of representing witnesses during Congressional investigations. In 2015, Singer achieved a significant award in excess of $1.5 million from the Securities and Exchange Commission on behalf of a whistleblower client.
Singer is presently Of Counsel to a law firm. He is a Co-Founder of the Financial Professionals Coalition, Ltd. In addition to being the publisher of the RRBDLaw.com and Securities Industry Commentator websites, he is also the publisher of the BrokeAndBroker.com Blog, which was rated as one of the industry's top eight destination websites and the leading legal/regulatory blog by "Investment News."
Before entering the private practice of law, Singer was employed in the Legal Department of Smith Barney, Harris Upham & Co.; as a regulatory attorney with both the American Stock Exchange and the NASD (now FINRA); and as a Legal Counsel to Integrated Resources Asset Management. Singer was formerly Chief Counsel to the Financial Industry Association; General Counsel to the NASD / FINRA Dissidents' Grassroots Movement; and General Counsel to the Independent Broker-Dealer Association. He was registered for a number of years as a Series 7 and Series 63 stockbroker.
Singer regularly appears as a commentator on television and radio, and is frequently quoted in the press. He is an outspoken critic of ineffective regulation and an advocate for economic and political sanity.
If you require photos of Bill Singer for an article, you may download these digitized headshots. Please click on the photo of choice for the larger size; which will load in its own window.