Bill Singer's Online Resume
RRBDLAW.com
BrokeAndBroker.com
Bill Singer, Attorney at Law
DISCLAIMER: THIS WEBSITE MAY BE DEEMED AN ATTORNEY ADVERTISEMENT OR SOLICITATION IN SOME JURISDICTIONS. AS SUCH, PLEASE NOTE THAT THE HIRING OF AN ATTORNEY IS AN IMPORTANT DECISION THAT SHOULD NOT BE BASED SOLELY UPON ADVERTISEMENTS. MOREOVER, PRIOR RESULTS DO NOT GUARANTEE A SIMILAR OUTCOME. NEITHER THE TRANSMISSION NOR YOUR RECEIPT OF ANY CONTENT ON THIS WEBSITE WILL CREATE AN ATTORNEY-CLIENT RELATIONSHIP BETWEEN THE SENDER AND RECEIVER. WEBSITE SUBSCRIBERS AND ONLINE READERS SHOULD NOT TAKE OR REFRAIN FROM TAKING ANY ACTION BASED UPON CONTENT ON THIS WEBSITE. THE CONTENT PUBLISHED ON THIS WEBSITE REPRESENTS THE PERSONAL VIEWS OF THE AUTHOR AND NOT NECESSARILY THE VIEWS OF ANY LAW FIRM OR ORGANIZATION WITH WHICH HE MAY BE AFFILIATED. ALL CONTENT IS PROVIDED AS GENERAL INFORMATION ONLY AND MUST NOT BE RELIED UPON AS LEGAL ADVICE. CONTENT ON THIS WEBSITE MAY BE INCORRECT FOR YOUR JURISDICTION AND THE UNDERLYING RULES, REGULATIONS AND/OR DECISIONS MAY NO LONGER BE CONTROLLING OR PERSUASIVE AS A MATTER OF LAW OR INTERPRETATION.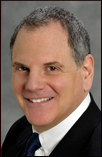 BILL SINGER
Phone
917-520-2836
E-Mail
rrbdlawyer@gmail.com
Websites

https://BrokeAndBroker.com
https://rrbdlaw.com
Quick Links
Legal Employment
Published Articles
Speaker / Panelist
Radio
Television
Quoted For Publication
Since 1989, I have been affiliated with law firms that focus on securities-industry matters. My core areas of concentration are as follows:
Regulatory/Compliance Counsel
I provide ongoing regulatory counsel (federal, states, self-regulatory) by
reviewing initial investigative demands,
preparing responsive submissions,
representing witnesses during interviews,
representing members during on-site examinations and investigations,
negotiating settlements with regulatory staff, and
representing members during disciplinary hearings and subsequent appeals.
As part of my regulatory practice I visit clients' OSJs and Branch Offices, and perform SRO-quality examinations/investigations for purposes of ascertaining possible compliance deficiencies or inadequate practices. Similarly, I provide daily counsel on a wide range of retail and trading matters.
White-Collar Criminal
With the advent of increased criminalization of industry misconduct, I represent targets, subjects, and witnesses before the United States Department of Justice (Antitrust Division), Federal Bureau of Investigation, United States Attorneys, state Attorneys General, and District Attorneys. Towards that end I negotiate Queen-for-a-Day letters, counsel clients as to the ramifications of cooperation with various law enforcement agencies, and provide representation from pre-indictment through arraignment phases.
Membership/Issuers
I counsel applicants on initial membership issues and existing members seeking to modify the terms of their membership. Towards those ends I negotiate with regulatory staff and, when necessary, represent applicants/members during regulatory proceedings and subsequent administrative appeals. I was counsel to the successful Applicants in the SEC's reversal of the NASD's (now known as FINRA's) denial of Restriction Agreement modifications In the Matter of the Application of Domestic Securities, 34-37559, https://www.sec.gov/litigation/opinions/3437559.txt (August 13, 1996). The Domestic case is considered a seminal decision in the area of membership applications/modification requests. Similarly, I counsel public issuers and companies contemplating public listing on listing-related problems.
Litigation/Arbitration
I represent member firms, registered personnel, and public customers during litigation/arbitration matters. I provide counsel/expert witness review to other lawyers on the regulatory ramifications of various litigation issues. Additionally, my service as a Chairperson or panelist on American Arbitration Association and SRO arbitration panels has provided me with a dynamic perspective that allows me to better assess the merits of particular cases and to fashion appropriate hearing strategies.
Whistleblower
I represent individuals seeking to present criminal and civil concerns in their capacity as a Whistleblower. Towards that end, I assist in the preparation of required filings to secure available bounties; prepare clients for testimony; and interact with the assigned regulatory/prosecutorial staff towards developing the matter. In 2015, a client I represented was awarded in excess of $1.5 million pursuant to an SEC Order.
Congressional
I communicate with various House and Senate Committees on topics of interest to my clients. In 1999 and 2000, I represented several clients before the Senate's Permanent Subcommittee on Investigations of the Committee on Governmental Affairs. That representation included responding to document requests, defending Staff investigative and deposition testimony, and attending publicly televised hearings.
2003 - present
Published Columnist
I author the RRBDLaw.com website, the Securities Industry Commentator feed, and the BrokeAndBroker.com Blog.
2023
FINANCIAL PROFESSIONALS COALITION, Ltd.
Co-Founder
https://finprocoalition.com/
2008 - 2010
Forbes Intelligent Investing Investor Team

2006 - 2007
FINANCIAL INDUSTRY ASSOCIATION
Chief Counsel
I provided legal counsel to this independent/regional broker-dealer trade group.
2002 - 2004
NASD DISSIDENTS' GRASSROOTS MOVEMENT
General Counsel/Founder
NDGM brought together member firms and registered persons seeking to change the self-regulatory landscape.
2001 - 2003
eSecurities
Adviser
I was appointed to this Law Journal Newsletters publication's Board of Advisers.
For the Year 2000
NASD CHAIRMAN'S ADVISORY GROUP
Member
I was appointed to serve on this group, which met four times a year to review and discuss NASD initiatives with NASD Chairman Frank Zarb.
1998 - 2000
INDEPENDENT BROKER-DEALER ASSOCIATION, INC.
General Counsel
I provided legal counsel to this organization. I communicated with the SEC and NASD on matters of relevancy to IBDA. I was instrumental in the planning and management of IBDA's historic opposition slate in the NASD's 1998 Board of Governors election, resulting in the upset election of two Industry candidates.
1988 - 1989
INTEGRATED RESOURCES ASSET MANAGEMENT, INC.
Associate General Counsel, Vice President, and Secretary
Supervised the Blue Sky and SEC filings of 16 mutual funds and the firm's investment adviser entity. Represented witnesses during SEC interviews concerning the positioning of various Drexel Burnham Lambert originated securities into IRAM's funds and accounts. Managed litigation by oversight of outside counsel or through personal involvement. Responded to daily branch inquiries concerning compliance and legal matters.
1989
CITY OF NEW YORK: ENVIRONMENTAL CONTROL BOARD
Hearing Officer
Adjudicated cases and issued decisions arising from the violation of the City's environmental code.
1986 - 1988
NATIONAL ASSOCIATION OF SECURITIES DEALERS, INC. (n/k/a FINRA)
Regional Attorney, Metropolitan New York (District #12 n/k/a #10)
Investigated and prosecuted violations of NASD rules. Assisted in the supervision and training of the Special Investigations Unit, which handled the District's customer-complaint and termination-for-cause dockets. Developed and prosecuted the standard complement of SRO matters.
1985 - 1986
AMERICAN STOCK EXCHANGE
Staff Attorney (Compliance Department)
Investigated and prosecuted violations of securities laws and Exchange rules. Caseload consisted of On- and Off-Floor matters, with an emphasis on options and insider trading.
1983 - 1985
SMITH BARNEY, HARRIS UPHAM & CO., INC.
Paralegal and Associate Attorney (Legal Department)
Prepared pleadings for arbitrations, reparations, disciplinary proceedings, and civil litigation. Initiated collections activity and handled employment-related matters. Performed P&L and churning analyses.
EDUCATION
1981 - 1984 NEW YORK LAW SCHOOL, JD 1984
1969 - 1972 NEW YORK UNIVERSITY, BA 1972
1980's NEW YORK INSTITUTE OF FINANCE
ADMISSIONS
New York State (Second Department)
United States District Court:
Eastern District of New York
Southern District of New York
Western District of New York
REGISTRATIONS
General Securities Representative (Series 7 and Series 63) 1989-1994
PUBLISHED ARTICLES
BrokeAndBroker.com
I am the publisher and principal writer of the BrokeAndBroker blog. https://BrokeAndBroker.com
eSecurities
Examining NASDAQ's Zero-Tolerance Policy for Criminal/Regulatory Violators Vol. 3, #2 (October 2000)
Online Securities Fraud in Global Telemedia And St. Heart: Is the SEC Overreacting? (May 2001)
Reappraising Self-Regulation: Examining Judicial Findings of Quasi-Governmental Status for SROs:

Part I, Volume 3, No. 12 (August 2001);
Part II, Volume 4, No. 3 (November 2001);
Part III, Volume 4, No.6 (February 2002)

Quick Fixes on Wall Street and Their Effect On an Electronic Trading Landscape, Vol. 4, #10 (June 2002)
The Disclosure of NASDAQ Inquiries: Counseling Clients on Their Options (November 2002)
Forbes: Street Sweeper columnist from 2009 to 2013.
Practicing Law Institute
Securities Arbitration 1992: Situs Selection in Employment Agreement Arbitration Clauses: Can You Really Pick The Place?
Registered Rep. Magazine Street Legal columnist from 1997 to 2011
RRBDLaw.com
I am the publisher and principal writer of the RRBDLaw website. https://rrbdlaw.com
Securities Industry Digest
National Association of Investment Professionals, Volume 1, No. 1, Fall 1997 Retaining a Lawyer for Securities Industry Matters
Securities Industry Commentator
I am the publisher and principal writer of the "Securities Industry Commentator" feed https://www.rrbdlaw.com/blog.php
Securities Week
"Soapbox"
NASD: Ebbets Field or Yankee Stadium?
Volume 27, No.36 (Sept. 4, 2000)
Bona Fides: A Matter of Perspective
Volume 28, No.1 (January 4, 2001)
NASD/AMEX Autopsy Report
Volume 28, No. 19 (May 7, 2001)
wallstreetlawyer.com
Glasser Legalworks
Volume 3, No. 5, October 1999
Self-Regulation: An Idea Whose Time Has Come and Gone?
Volume 4, No. 1, June 2000
Online Broker-Dealer Margin Practices: Godot Called, Said He'll Be Right Back, Please Hold
Wall Street Letter (Institutional Investor)
I authored the monthly Summary Discipline column on self-regulatory cases of note, and provided commentary as to their ramifications.

SPEAKER/PANELIST

International Association For Financial Planning, Responding to Customer Complaints (Fall 1991)

Practicing Law Institute, Securities Arbitration 1998 (August 1998)

American Conference Institute, Securities Trading on the Internet
Panelist:: Daytrading regulation (January 2000)

NF Communications, Inc., Big Producer Workshop, How to Avoid Ruining Your Career: Litigation and Regulatory Pitfalls (March 2000)

New York Law School, Securities Arbitration Class,
Arbitration Panel Chairman for Mock NASD Arbitration Finals (April 2000)

American Conference Institute, Internet Securities Regulation
Panelist:: Digital signatures and multimedia recordkeeping (June 2000)

American Conference Institute, Securities Trading on the Internet
Panelist: Ensuring Adequate Communication of Margin Practices (November 2000)

American Conference Institute, Securities Trading on the Internet
Panelist: Managing Your Online Customers (and Their Complaints!)
Moderator: Online Suitability-Drawing the Line Between Information Delivery and Recommendation. (September 2001)

Association of the Bar of the City of New York, Self Regulatory Organizations: Effectively Representing Clients During Examinations, Interview, Hearings & Appeals
Program Chair (December 2001)

The Wall Street Journal Online
Roundtable Panelist: Merrill Lynch Settlement (May 2002)

Million Dollar Roundtable
Topic: Regulatory Pitfalls: How to Avoid Them, Annual Meeting in Nashville (June 2002)

Association of the Bar of the City of New York, Self Regulatory Organizations Practice: Defusing the Flashpoints
Program Chair (January 2003)

American Conference Institute, The Defense Counsel's Forum on Securities Arbitration:
Winning Strategies for Prevailing in Customer Claims (June 2004)
Panelist: Minimizing the Impact of Pro-Claimant Decisions On The Broker-Dealer
Moderator: Winning Over the Arbitrators: Strategies for Defense Counsel Before and During Arbitration Hearings

American Conference Institute, Broker/Dealers Defense Forum: Prevailing Against Customer Claims (May 2005)
Moderator: Winning Over the Arbitrators: Strategies for Defense Counsel Before and During Arbitrations
Moderator: Minimizing the Impact of Unfavorable Decisions On the Firm's Reputation, Practices, Profits, And Personnel

Cantella & Co., Inc., Annual Continuing Education Seminar (October 2005)
Keynote Speaker

American Conference Institute, Techniques and Strategies for Defending and Settling Broker-Dealer Enforcement Actions (October 2005)
Panelist: NASD and NYSE Investigations from Start to Wells-Type Notices: Working with Regulators in Your Client's Best Interest

American Conference Institute, Broker/Dealer Forum: Resolving Customer Claims (May 2006)
Moderator/Panelist: Regulatory Developments that Will Drive the Next Wave of Customer Claims

Cantella & Co., Inc., Annual Continuing Education Seminar (September 2006)
Keynote Speaker

New York Law School, Securities Arbitration Clinic
Guest Lecturer (September 2007)

Forbes Magazine "Intelligent Investing"
Investor Team Panelist

Forbes.com Intelligent Investing Securities Regulation Roundtable (May 20, 2009)

National Association of Independent Broker/Dealers Fall Symposium 2011

Keynote Speaker: The Failed Partnership Between The Regulated and Regulators


David Lerner Associates "Annual Kick-Off Meeting" (January 13, 2012)
Special Guest Speaker; Wall Street Regulation for 2012

Museum of the City of New (June 7, 2012)
Panelist: Can Wall Street Reinvent Itself?

Cantella & Co., Inc., Annual Seminar (August 9, 2012)
Developing FINRA Trends

PODCAST

Financial Planning

RADIO

Bloomberg Radio
U.S. Attorney Investigates NYSE Floor Traders (March 20, 1998)

The First Word: Eliot Spitzer Tied to Prostitution Ring (March 10,2008)
The First Word: Bernard Madoff Scandal (December 15, 2008)
The Countdown: Bernard Madoff Bail Decision (January 12, 2009)

The First Word: Bernard Madoff Sentencing (June 29, 2009)

Bob Brooks' Prudent Money Show (KDKR)
Post-Madoff Era Fraud (March 27, 2012)
Canadian Broadcasting Corp. (CBC)
SEC v. Goldman (April 16, 2010)
National Public Radio
Smith Barney Boom Boom Room Class Action Fairness Hearing (April 8, 1998)
Public Interest: Call-in with Paul Roye, Director, SEC Division of Investment Management (March 31, 1999)
Marketplace: Emulex Suit? (Sept. 1, 2000)
Marketplace: One Month Anniversary of WTC Attacks (Oct. 11, 2001)
Marketplace: NYSE Regulatory Reform (November 5, 2003)

Marketplace: NASDAQ Seeks Dual Listings of NYSE Stocks (January 8,2004)

Marketplace: NYSE's New Public Nomination Proposal (March 13,2004)
Marketplace: SEC Charges NYSE Specialists (March 30,2004)
Marketplace: ETRADE System Crash (November 22,2004)
Marketplace: Merger of NYSE and NASD SROs (March 9, 2006)

Marketplace: An End to Commissions on Wall Street (May 22, 2006)

Marketplace: Breaking Up With A Broker (August 4, 2006)

Marketplace: Wall Street Simplifies (November 29, 2006)
Marketplace: Debate Begins Over New Regulation (September 19, 2008)

Marketplace: How Madoff Could Change Hedge Funds (December 15, 2008)

Marketplace Morning Report: Geithner Faces Probe on Personal Taxes (January 21, 2009)

Marketplace Morning Report: What the Banks May Be Hiding (February 11, 2009)

Marketplace: Reforms to Derivatives Could Be Costly (June 8, 2009)

Marketplace Morning: B of A's Lewis Still Faces Investigation (October 5, 2009)

Marketplace: Wall Street's New Gamble (the Flash Crash) (May 13, 2010)

Marketplace:SEC v. Goldman Sachs Settlement (July 16, 2010)

Marketplace: FBI Insider Trading Investigations Get More Serious (November 23, 2010)

Marketplace: AIG Sues Two Money Managers Over Losses (April 28, 2011)

Marketplace Morning: SEC Cracking Down on Private Facebook Stock Trading (March 15, 2012)
Marketplace Morning: FBI investigating JPMorgan for criminal behavior (May 16, 2012)
Marketplace Morning: Law firm Dewey & LeBoeuf files for bankruptcy (May 29, 2012)
Marketplace Morning: New settlement comes out of Madoff Ponzi scandal (June 25, 2012)

No Quarter Radio/Sense On Cents
Stockpatrol.com (WWDJ 970AM)
Discussion of NYSE nomination of Sandy Weill to its Board and the development of independent research (March 28, 2003)
Discussion of Global Settlement of Wall Street's practices (May 2, 2003)
WLIE 540AM/Long Island Talk Radio
Dash Live (March 7, 2005)
TELEVISION/VIDEO
Case In Point With Bill Singer / Wealthmanagement.com
Elder Financial Exploitation (Jenice Malecki, Esq.) November 24, 2015
A Stockbroker's Aunt Expungement Battle (Britany Weiner, Esq.) November 17, 2015
From Stockbroker to Media Star (Joshua Brown) November 10, 2015
Gilani On Market Volatility and Regulation (Shah Gilani) November 3, 2015
Saving the Small Broker Dealer (Martin Kaplan, Esq.) October 27, 2015
Trends in Investment Banking (Lawrence Nusbaum III, Esq.) October 20, 2015
Is Blowing the Whistle Wasting Time? / Aegis Frumento, Esq. October 13, 2015
Side Bar With Bill Singer / Thomson Reuters
Bloomberg
U.S. Attorney Investigates NYSE Floor Traders (March 20, 1998)
Final Word: Eliot Spitzer Tied to Prostitution Ring (March 10, 2008)
Bloomberg TV (Sue Keenan): Cioffi, Tannin Face Jury Over Bear Funds Collapse (October 13, 2009)
Inside Track (Eric Schatzker and Dan Colarusso): Cioffi/Tannin (November 5, 2009)
Bloomberg TV: Cohan, Singer, Levitt Own Words on Cioffi Tannin Case (November 11, 2009)

In the Loop (Betty Liu): SEC v. Goldman (April 20, 2010)

Inside Track (Eric Schatzker): Morgan Stanley "Dead Presidents" May 12, 2010
Canadian Broadcasting Company (CBC)
Madoff Scandal: aired at 1:30PM ET with Jacquie Perrin (December 15, 2008)

Wall Street Bonuses: aired at 1:30PM ET with Andrew Nichols (January 30, 2009)
House Financial Services Committee Banking Hearing: aired at 1:30PM ET with Laurie Graham (February 11, 2009)
Madoff Criminal Information and Allocution: aired at 1:14PM ET with Suhanna Meharchand (March 11, 2008)

A.I.G. Congressional Testimony: aired at 3:30PM ET with Andrew Nichols (March 18, 2009)
TALF, AIG, and Nortel; aired at 3:30PM ET with Andrew Nichols on (March 22, 2009)
Madoff Sentencing aired at 1:15PM ET with Andrew Nichols (June 29, 2009)
Lehman Collapse Anniversary/Obama Speech aired at 3:30PM ET with Suhanna Meharchand (September 14, 2009)
SEC v. Goldman ( April 20, 2010)
CNN
Take It Personally: SEC/NASD Settlement (August 9, 1996)
Money Line: Insider Trading (April 9, 1997)
In Play: NASDAQ/AMEX Merger (March 16, 1998)
Money Line: NASDAQ/AMEX Merger (March 16, 1998)
By Staff Writer Alex McMillan: Options Markets Slapped (September 11, 2000)
Burden of Proof: The U.S. Stock Markets (October 19, 2000)
This Week in Business: Analyst Research Investigations (May 25/26, 2002)
How Flush Are Your Funds (October 18, 2007)
American Morning: Housing Crisis (November 1, 2007)
CNBC
Inside Opinion: SEC/NASD Settlement (August 9, 1996)
Today's Business: Test Taking Arrests (January 9, 1997)
Inside Opinion: Arbitration Punitive Damages (February 3, 1997)
The Money Club: NASDAQ (February 19, 1997)
Market Wrap: NYSE Rule 500 (November 5, 1997)
Today's Business: Michael Milken Investigation (November 14, 1997)
Today's Business: Michael Milken Investigation (November 17, 1997)
Money Wheel: Mob Arrests (November 25, 1997)
Power Lunch: Insider Trading (November 26, 1997)
The Edge: Battle of Public Servants (USANY/DANY) (December 4, 1997)
The Edge: NYSE Floor Traders Indicted (February 26, 1998)
Power Lunch: NASDAQ/AMEX Merger (March 16, 1998)
America Under Attack: Regulation After the World Trade Center Attacks (September 13, 2001)
Closing Bell: NYSE Nomination of Sandy Weill (March 24, 2003)
Power Lunch/Closing Bell: LaBranche and E-mail controversy (August 22, 2003)
Forbes
Litigation on the Street (May 20, 2009)
France2
20 Heures: G-20 and Bonuses (September 23, 2009)
PBS
Nightly Business Report: SEC/NASD Settlement (August 7, 1996)
Rep.TV
What's Next for New Regulations on Financial Advisors? (November 2009)

ReutersVideo
WNBC/Channel 4 Metropolitan New York Area
Naked Short Selling (February 14, 2005)
QUOTED FOR PUBLICATION
Advisor.ca
Trailer Commissions Under Siege (August 9, 2010)
The US of AA+: How We Got There (August 8, 2011)
SEC Report On Rating Agencies Called "A Sham" (October 12, 2011)
Did FINRA Let Corzine's Registration Lapse? (November 4, 2011)
Warning: Sleaze And Bad Regulation Ahead (January 25, 2012)
Barred Broker A "Bad Boy" For Life (February 16, 2012)
SEC Uncovers $22 Million Ponzi Scheme (February 17, 2012)
Provinces Support National Regulator Plan (April 27, 2012)
$200 Will Sinks Lawyer (May 2, 2012)
Regulator Hands Out "Parking Ticket" (May 4, 2012)
Trading Platform Fraudster Sent To Prison (May 18, 2012)
Broker Fined For Borrowing Client Money (July 20, 2012)
Man Runs $12 Million Ponzi Scheme (December 3, 2012)
Broker Impersonates Uncle On Insurance App (December 12, 2012)
FINRA Taping Rule Sparks Court Battle (January 7, 2013)
U.S. Clients' Tax Bill Claim Dismissed (January 14, 2013)
Ponzi Scheme Lands U.S. Man In Prison (January 25, 2013)
Man Jailed Over Annuity Scam (June 4, 2013)
Finally, Common Sense From the SEC (September 23, 2013)
JPMorgan Chase Weathers Storm of Fines (January 8, 2014)
FINRA Bars Rep Over High Volume Of Unauthorized Trading (November 7, 2014)
If An Investment Sounds Too Good to Be True (October 5, 2015)
FINRA Dismisses Bizarre Claim Agaisnt Advisor (October 26, 2015)
Advisor Allegedly Fleeced Senior Couple. Settles With FINRA. (October 20, 2015)
AdvisorHub
Beware of Clients Bearing Cash Gifts (March 8, 2017)
Former Merrill "Top-of-the-Class" Broker Barred for Margin Cover-Up (December 19, 2016)
Ousted CEO of Sterne Agee Fined $25,000 for Failing to Report Lavish Spending Spree (June 21, 2016)
Ex-LPL Broker Barred over Expense Fraud (September 20, 2017)
Ex-Morgan Stanley Broker to Pay $1.4 Million After Epic 7-Year Arbitration War (November 17, 2017)
Morgan Stanley Sues Broker for Holding Out on $1.9 Mln Arb Award (December 18, 2017)
Broker Challenges Arbitrators Ordering $1.4 Million Payment to Morgan Stanley (June 11, 2018)

Finra Suspends Ex-Morgan Stanley Broker Who Advised on Outside Trading (August 13, 2020 by Mason Braswell)
Finra Fines JPMorgan Broker Trying to Do Customers a Solid (September 25, 2020 by Mason Braswell)
Family Affair: Panel Orders J.P. Morgan, Ex-Brokers to Pay $19 Million to Grandmother (February 9, 2021 by Jake Martin)
Whoops: Schwab Sues Former Customer It Accidentally Sent $1.2 Million (March 31, 2021by Jake Martin)
Finra Sanctions Ex-LPL Broker Over 'Outside' Notary Biz (June 17, 2021 by Miriam Rozen)
President's Expected Order Discouraging Non-Compete Clauses Could Buoy Brokers on the Move (July 8, 2021 by Miriam Rozen)
No Total Ban on Non-Competes Expected, Despite Biden Executive Order (July 12, 2021 by Miriam Rozen)
YOLO? Finra Raps Ex-Wells Broker Who Sought Pandemic Loan to Fund His Online Trading Account (July 22, 2021 by Miriam Rozen)
Judge Denies Morgan Stanley's Bid to Handcuff Oregon Broker (August 11, 2021 by Mason Braswell)
Wells Broker Clears His Record As Arbitrator Finds Ex-Manager Drummed Up Complaint August 25, 2021 by Jake Martin)
Septuagenarian Broker Accuses Wells of Reneging on Promise of Debt-Free Retirement (September 7, 2021 by Miriam Rozen)
Morgan Stanley Asks Court to Toss Client Associate's $63K Arbitration Award in Defamation Case (November 22, 2021 by Miriam Rozen)
J.P. Morgan Rung Up for $200K Over Failures to Address "Red Flags" in Schottenstein Case (August 5, 2022 by Jake Martin)
Finra Pulls Out All The Stops in Barring Ex-Wells Broker Who Expensed Football Ticket (October 20, 2022)
Al Jazeera
As Volcker Rule nears vote, bankers and activists worry about its impact (December 10, 2013)
America's Housing And Financial Fraud (By Rodney Stitch, 2010)
American Banker
NASD Praised for Taking Stand on Web Issue (March 26, 2001)
Associated Press News Service
SEC Handed a Victory to Small Nasdaq Dealer (August 14, 1996)
BZW Securities Probe (July 19, 1997)
Smith Barney Offers Settlement (November 18, 1997)
Nasdaq Settlement (December 19, 1997)
Merrill Lynch's Discrimination Plan (January 22, 1998)
Smith Barney - Arbitration (March 20, 1998)
SEC Trading Probe (July 9, 1998)
Broker Disclosure (August 13, 1998)
NASDAQ Settlement (January 6, 1999)
Madoff fraud case raises questions about SEC (December 12, 2008)
Axcess News Service
IIROC: New Securities Watchdog Leaps Onto Scene (June 13, 2008)
Madoff Scandal Tip of Iceberg in World of Seedy Hedge Funds (December 17, 2008)
Obama picks Schapiro to head SEC (December 18, 2008)
Backstage Wall Street:

An Insider's Guide to Knowing Who to Trust, Who to Run From, and How to Maximize Your Investments (By Joshua Brown, McGraw Hill Professional, 2012)


Barron's
Spared Rod: Critics Say the Regulators Let the NASD Off Too Easy (August 19, 1996)
Finra to Breakaway Brokers, Firms: Fight It Out (January 5, 2018)
When Broker Arbitrations Go Into Lockdown (May 4, 2020 by Susan Antilla)
Wall Street Regulator Eliminates Cap on Fines for Rule-Breakers (September 30, 2022 by Kenneth Corbin)
BD Week
Mixed Reviews (October 4, 1999)
Group Plans to Contest NASD Elections; Considers Formation of New Self Regulator (June 17, 2002)
Bloomberg
SEC Voids NASD Disciplinary Decision on Former Texas Dealer (August 16, 1996)
SEC Probed Trading in Upjohn (April 5, 1997)
Monroe Parker Got $4.4 Mln From Fraud, NASD Charges (January 6, 1998)
NASD's Martin Kuperberg Resigns to Join Merrill Lynch (April 7, 1998)
Thain's NYSE Deal, Done With Stealth, May Win Grudging Approval (May 4, 2005)
Kerviel Haunts Credit Agricole, HSBC and Toronto-Dominion Too (February 8, 2008)
Ex-Bear Managers Face Strong Case, Singer Says (June 20, 2008)
Obama's Financial Overhaul May Force Commission Disclosure (July 14, 2009)
Financial Planners Say Fiduciary Debate May Favor Brokers (August 7, 2009)

Insurance May Ease Monetary Squeeze for Bloggers Over Posts (September 18, 2009)
Money Managers Make Their Distress Your Problem (November 30, 2011)

Drug Stocks Prey for Insiders as Industry Resists Change (December 21, 2012)
Wall Street Whistleblowers Tip Off SEC - But Hear Nothing Back (November 28, 2022 by John Holland)
BNA/Securities Regulation & Law Report
Stock Markets: NASD Decision Limiting Firm's Market Making Activities Set Aside by SEC (Vol.28, No.33, Page 1001, August 16, 1996)
Stock Markets: Competition Seen as Probable Result if NASD and AMEX Merger Takes Place (Vol. 30, No.12, Page 443, March 20, 1998)
Day Trading Firm Agrees to $25,000 Fine (Vol.31, No. 27, Page 910, July 9, 1999)
FINRA Arbitration Panel Awards Former Deutsche Bank Employee $3.6 Mil (January 2012)
Business Week
A Regulator with His Own Conflicts of Interest (February 4, 2002)
Revenge of the Investor (December 16, 2002)
The SEC: This Watchdog Must Sharpen Its Bite (March 31, 2003)
The Brokers Strike Back (August 16, 2004)
Madoff: Layers and Layers of Players (January 15, 2009)
Another Rand Paul plagiarism incident reported (November 5, 2013)
Buzz Feed
Section Of Rand Paul's Book Plagiarized Forbes Article (November 5, 2013)
More Instances Of Plagiarism In Rand Paul's Book (November 7, 2013)
Canadian Business
Adviser Advice (October 12, 2009)
Caribbean Net News
CARICOM far from realising a single currency, says secretary general (September 17, 2008)
Caribbean World News
Bear Stearns Collapse Is Opportunity for One Caribbean Exchange (March 20, 2008)
Wall Street Woes Spell Trouble for Caribbean, Expert Says (September 16, 2008)
Is U.S. Securities Market Regulation Biased Against Caribbean And Other Minority Investors? (January 25, 2008)
What Now for Sir Alan Stanford? (February 18, 2009)
CBC.ca News (Canadian Broadcast Company)
IntraWest's Troubles Threaten Olympics (January 20, 2010)
Markets Fall on Goldman Sachs Fraud Charge (April 16, 2010)
Conrad Black Gets Bail (July 19, 2010)
CBS MarketWatch
SEC Enforcers Losing Teeth (August 31, 1999)
Fraud will cost Wall St. in court cases (April 28, 2003)
SEC proposes lifting of short sale rule (October 22, 2003)
Can Wall Street Police Itself? (April 15, 2005)
CCH Wall Street
Did Regulators Drop the Ball on Bear? (March 25, 2008)
Risk Management a Priority After Latest Meltdown (September 19, 2008)
Industry and Regulators Ponder Net Capital Questions (September 26, 2008)
Signs Point to Stronger Fed, Weaker SEC for Industry (September 29, 2008)
CFA Magazine
Scandal and Fraud: Can Regulatory Reform Change Wall Street? (April/May 2004)
Citywire
Teacher-turned-advisor barred by SEC over fraud charges (June 11, 2020 by Jake Martin)
RIA Reads: The ESG paradox and the advisor who allegedly loved Hawaii (August 27, 2020 by Alex Rosenberg)
"We do not negotiate with regulatory thugs": RIA strikes back at SEC over 12b-1 fee charges (December 17, 2020 by Jake Martin)
Financial planner sentenced to 17 years behind bars / Anthony Diaz allegedly bilked clients out of millions over the course of a long-running scheme. (March 30, 2021 by Andrew Foerch)
SEC chair Gensler warns of enforcement around 'crypto, cyber and fintech' (May 21, 2021 by Andrew Foerch)
How the SEC identifies RIA 'cherry-picking' schemes (June 18, 2021 by Andrew Foerch)
Legal fight erupts as $8.4bn RIA strives to enforce advisor's non-compete (August 3, 2021 by Andrew Foerch)
SEC fines McKinsey investment arm $18m over compliance failures (November 19, 2021 by Andrew Foerch)
After jury finds for SEC in 12b-1 case, judge rescinds verdict (March 25, 2022 by Andrew Foerch)
Court orders 'biblically based' RIA and execs to pay $2m over 12b-1 fees (September 15, 2020 by Andrew Foerch)
How a $1.3bn RIA beat the SEC in a 12b-1 fee trial (November 16, 2022 by Andrew Foerch)
SEC fines Bloomberg $5m over valuation methodology / The regulator has fined the company for allegedly misleading disclosures on its BVAL valuation service. (January 23, 2023 by Tania Mitra)
RIDING OFF INTO THE SUNSET / Alex Rosenberg says goodbye to Citywire RIA / Here's what he's learned about the RIA business over the past three years. (March 10, 2023)
CNBC.com
Funny Business with Jane Wells: Disclose Climate Change Even If It's Not Real (January 28, 2010)
Key Issue in Goldman Case: Was There Really Any Fraud (April 21, 2010)
Funny Business with Jane Wells: "Private Placement" Has A Whole New Meaning Now (April 26, 2010)
Not Even 'Googling' Your Financial Advisor, Seriously? (Jun 18, 2013)
NYC's de Blasio a foe of Wall Street? Not likely. (November 1, 2013)
CNNMoney Online
SEC flags 13 Problem Firms (August 19, 2002)
Find Advice You Can Trust (July 13, 2011)
Columbia Science and Technology Law Review
NOTE: High Frequency Litigation: SEC Responses to High Frequency Trading As A Case Study In Misplaced Regulatory Priorities (Vol XVII, Spring 2016 by Nathaniel E. Sokol)
Contemporary Business / 14th Edition (By Louis E. Boone and David L. Kurtz, John Wiley & Sons, Inc., 2011)
Compliance Reporter
NASD Could Face Class-Action Lawsuits (August 19, 1996)
NYSE Goes After Brokers for Concealing Outside Business (April 28, 1997)
NYSE Attorney's Move to PaineWebber Raises Conflict of Interest Questions (May 12, 1997)
NYSE Finds No Wrongdoing in Lawyer's Resignation (June 9, 1997)
Collins To Investigate Abuses in Microcap Stock Market/Quote of the Week (July 7, 1997)
Industry Up In Arms Over Gripe Process at NASD (July 21, 1997)
One Year Ago In Compliance Reporter (August 18, 1997)
NASD Staff Recommends Dropping A.J. Michaels Case (September 15, 1997)
One Year Ago In Compliance Reporter (September 15, 1997)
Meyers Pollock Compliance Team Calls It a Day/ Quotes of the Year (December 22, 1997)
Compliance Clarified: Failure to Supervise (February 2, 1998)
Former Compliance Chief Fights NASD; Says Court-Appointed Counsel Was In Charge (March 2, 1998)
Baron Case Points to More Criminal Actions Against B/D Officials (March 16, 1998)
NASD May Have Trouble Filling Top NY Slot (April 13, 1998)
Recent Fraud Cases Show Stricter Sentencing (June 8, 1998)
Decision Adds Wrinkle to Arbitration Disputes (June 8, 1998)
NASD Critics to Link Market Manipulation to Lack of Small Firm Representation (August 31, 1998)
OCIE Sets Tight Deadline for Online Firm Records (March 15, 1999)
NASD to Simplify Small Firm Exams (March 29, 1999)
States Threaten to Name Bad Brokers in the Wake of SIA Licensing Proposal (June 7, 1999)
NASD to Add Brokers to Equity Trader License List (August 16, 1999)
NASD N.Y. Office Hires Deputy Director (September 13, 1999)
NASD Plans Branch Offices Exams (November 8, 1999)
Broker Wins $32,000 From SEC in Unfair Charges Award (November 22, 1999)
NASD Eyes Industry Input in Disciplinary Process/Quotes of the Year (January 3, 2000)
NASDR Starts Up Probe of Instinet Users (January 17, 2000)
NASDR Expand Instinet Probe Into ARB Case (January 31, 2000)
NASDR Eyes Enforcement Procedure Reforms (March 13, 2000)
Traders Face Tight Deadline to Pass NASD Exam (March 27, 2000)
NASD Eyes Enforcement Concessions (April 10, 2000)
Lawyers Say Investors Plan Suits Over Margin Sales (April 24, 2000)
NASDR Faces New Hearing For Sterling Foster Case (July 3, 2000)
Securities Attorneys Offer Varying Opinions of GAO Report on Unpaid Arbitration Awards (July 10, 2000)
NASD Surveys Decimalization Readiness; C/Os See New Requirement (July 17, 2000)
Weighty Arb Ruling Expected to Turn the Screws on Clearers (October 23, 2000)
Wis. Judge Puts NASD on the Hook for CRD Liability (October 23, 2000)
NASDR Moves to Force Compliance Chiefs to Become Principals (January 15, 2001)
Critics Claim NASD Election Proposal Blocks Dissidents (January 29, 2001)
NASDR Eyes External Hire for Top District 10 Slot (May 20, 2001)
Day Trading Margins (June 3, 2001)
SEC Backs NASD Action on Excessive Markups (June 3, 2001)
Judge Humbles SEC Over Suitability Charge (October 7, 2001)
High-Profile Singer, Frumento Head to New Law Firm (January 28, 2002)
NASD Deputy Director Tapped To Head New York (August 25, 2003)
Question & Answer: Personal Trades By Research Analysts (December 8, 2003)
NASD Vilified Again For Certification Proposal (December 8, 2003)
Year In Preview: Bill Singer, partner with Gusrae, Kaplan & Bruno in New York . (January 5, 2003)
NASD Taps Goldman Director For District 10 Top Slot (March 12, 2004)
Regulator of the Year (May 24, 2004)
NASD Repeals Short Sales Rules (January 7, 2005)
NASD Says New Orleans Office Closure Will Not Delay Inspections (September 12, 2005)
SEC's Penalty Rethink Seen Reaching Beyond Public Cos. (January 13, 2006)
NASD Asking for CEO Certification Policies (April 21, 2006)
NYSE Proposal Could Shift Claims Away from NASD (September 1, 2006)
Complinet
Independent BDs Press for Dialogue Over Regulatory Burden (April 30, 2009)
FINRA Proposes Letting Investors Choose All-Public Arbitration Panels (September 2010)
Corporate Compliance Insights
SEC Interpretive Guidance Regarding Climate Change Leaves Many Scratching Their Heads (January 28, 2010)
Crain's New York Business
Stock Exchange Deal Could Spark IPO (March 16, 1998)
Antiquated Amex Tested as Sale Nears (May 19, 2003)
Registery Freezes Cold Calls (November 2, 2004)
NASD chief quits board of insurer tied to members (May 23, 2005)
Beleaguered Brokers Man the Barricades (October 11, 2008)
Daily News
Independents Fight NASD/Amex Merger (September 14, 1998)
The Dallas Morning News
Nasdaq's Top Cop Pushes Reform (February 28, 1997)
TheDeal.com
Levitt's Exit May Slow SEC's IPO Probe (December 22, 2000)
Easing of SEC rules possible this year (January 3, 2001)
SEC passes rules for analysts (May 9, 2002)
Analyst Reforms Not Bulletproof (May 23, 2002)
Distressed Debt Report
SEC Targets CDO Collateral Managers (June 28, 2011)
Dow Jones News Service
Critics Say Tougher Listing Rules At Nasdaq Not the Answer (May 15, 1996)
Lawyer Proposes Disciplinary Point System for Brokers (June 5, 1996)
Nasdaq's Top Cop Pushes Reform, Use of Technology (February 28, 1997)
SEC Enforcement Chief McLucas Says He's Leaving Agency (January 22, 1998)
NASDAQ/Amex Merger (March 12, 1998)
Lawyers Mixed on Regulatory Viability of AMEX/NASDAQ (March 12, 1998)
Nasdaq Market-Makers, ECNs Battle Over Fees, Best Execution (June 4, 1998)
Private Trading Network All-Tech Petitions Department of Justice/Antitrust (June 18, 1998)
Alabama Securities Watchdog Has Southern Bark, N.Y. Bite (October 15, 1998)
NASD Makes It Harder To Clean Up Broker Disciplinary Files (January 22, 1999)
Govt Watching NYSE-Nasdaq (February 26, 1999)
For Top NASD Regulator in NY, Professionalism Is Byword (April 30, 1999)
NASD Censures, Fines Great Neck Firm (July 7, 1999)
NASD Could Face Contested Board Election In December (September 30, 2002)
Prudential Changes Wording On Form To Calm Irate Brokers (March 13, 2003)
U.S. Court Affirms Arbitration Award For Fla. Widow (August 2, 2006)
EconoMonitor
Why Robert Khuzami Would Be a Terrible Choice to Head the SEC (November 29, 2012)
Financial Advisor IQ
Morgan Stanley Faces Suit Over Mandatory Arb (November 15, 2016)
UBS Lawsuit Hinges on Definition of Solicitation (July 12, 2017)
UBS's Legal Fight Against Breakaways Heats Up (July 26, 2017)
How Finra is Trying to Improve its Arbitration Forum (September 21, 2017)
Powerful Finra Arbitration Forum Under Scrutiny (September 22, 2017)
Morgan Stanley's Exit from Broker Protocol is Stern Warning to Broker-Dealers, Competition (October 31, 2017)
UBS Trails Morgan Stanley Out the Door on Broker Protocol (November 28, 2017)
Finra Refuses to Get Embroiled in 'Who-Owns-the-Customer' Debate (January 5, 2018)
Ex-Wirehouse Advisor Says Firms Leaving Broker Protocol is an Affront to Fair Play (February 9, 2018)
Broker-Dealer Firms Could Suffer Finra's Wrath for Unpaid Arbitration Awards (February 26, 2018)
When You Jump Ship, Are Your Communications Actually Solicitations? (March 1, 2018)
Morgan Stanley Firing Shines Harsh Ligt on "Frat Boy" Mentality (April 13, 2018)
Does BrokerCheck Do More Harm Than Good? (May 18, 2018)
Don't Judge Me. Brokers with Disclosures Aren't All Bad Says Big Employer(August 16, 2018)
How Merrill Beat an Investor Claim of Contract Breach (April 3, 2019)
Ken Fisher's Troubles May Have Just Begun - His Brand and Assets Are Hurting, While His Firm Goes Into Crisis PR Mode (October 14, 2019)
Are Finra Arbitrators Qualified to Decide Industry, Customer Cases?
The Financial Industry Regulatory Authority's arbitrator selection process is designed to allow for flexibility in who gets to hear the cases (by Josh Azar / March 4, 2022)

Morgan Stanley Seeks TRO Against Advisor Who Skipped to LPL /In a court filing, the wirehouse said the advisor took his client list and has been poaching clients, in violation of his employment agreement. (March 10, 2023 by Glenn Koch)

Morgan Stanley Granted TRO Against Advisor Who Joined LPL / After a whirlwind two days of motion-slinging, the parties agreed to arbitration.(March 15, 2023 / Glenn Koch)
JPMorgan Seeks TRO Against Advisor Who Fled to Morgan Stanley / In a complaint filed last week, JPMorgan accused the advisor of criticizing its investment offerings and the advisor who replaced him, to induce clients to make the jump to Morgan Stanley. (April 24, 2023 by Glenn Koch)
JPMorgan Must Pay $2.5M to FA Fired over Bank Deposits / Advisor Liet Han said his Form U5 language was defamatory in its suggestion that he structured bank deposits to avoid reporting requirements. JPMorgan said it intends to challenge the award granted by a split panel of arbitrators. (July 11, 2023 by Glenn Koch)
SEC Rejects Advisor's Attempt to Erase Finra Sanctions / Sandeep Varma was seeking expungement of a 2018 Finra consent agreement he said has caused "perpetual harm" to his career (August 11, 2023 by Glenn Koch)
FinAlternatives
The $600 Million Teddy Bear (February 26, 2009)
Financial NetNews
Regulatory Talk: Bill Singer (March 17, 1997)
FinOps Report

Coronavirus: How CCOs Can Manage (Virtually) (April 3, 2020)
Federal Court Tells Interactive Brokers to Comply With FINRA Panel's $1M Ruling: Right or Wrong (August 24, 2020)
Schwab's $1.2 M Customer Account Transfer Mistake: Now What? (April 13, 2021)
Legal Experts Debate Personal Liability for Chief Compliance Officers (July 2, 2021)
Chief Compliance Officers Revisit Personal Liability (February 11, 2022)
Financial Planning
Defining the Details of the Adviser Act (March 1, 1997)
How To Hire A Lawyer (June 1, 2013)
FINRA and J.P. Morgan go after whistleblower for mere $624 loss (September 22, 2016)
What will enforcement look like in the Trump era? (May 05 2017)
How Morgan Stanley's ex-broker lawsuits could backfire (February 27, 2018)
Judge clears way for broker pay lawsuit against Ameriprise (March 26, 2019)
'Shocking' FINRA elections to feature rarely contested race for large-firm rep (August 14, 2019)

Pershing must pay Stanford Ponzi scheme victims $5.6M as fallout grinds on (February 27, 2020)
Texas showdown between UBS and top-ranked advisor over $180M book (July 21, 2020)
Morgan Stanley, RBC team tangle over $600M of client assets and advisor prenup (February 2, 20201 by Andrew Welsch)
Ex-Cambridge rep barred for not discussing fellow broker's barred father (April 6, 2021 by Tobias Salinger)
Ex-MassMutual rep gets 7 years after victims' poignant testimony (July 6, 2021 by Tobias Salinger)
4 questions for Wall Street fraud expert Bill Singer (September 8, 2021 by Julie Coleman)
Ex-Raymond James rep slapped with 31 criminal charges over $2M fraud (October 14, 2021 by Tobias Salinger)
Aegis Capital ordered to pay $2.8M for years of excessive trading, ignoring red flags (November 10, 2021 by Justin L. Mack)
Ex-Ameriprise advisor sentenced to 14 years in $12.5M fraud scheme (December 16, 2021 by Justin L. Mack)
Why FINRA still hasn't barred an advisor suspected of a 2020 murder (January 12, 2022 by Justin L. Mack)
Ex-UBS broker spent a family's millions on his lovers: SEC (January 26, 2022 by Tobias Salinger)
Florida grandma heats up $10 million fight against former JPM brokers - - her grandsons (February 28, 2022 by Lynnley Browning)
Fraudster gets 16 years while already doing time for naked home invasion (March 29, 2022 by Tobias Salinger)
Commonwealth ordered to pay for 'willful or wanton' defamation (April 5, 2022 by Tobias Salinger)
$11M father-daughter decades-long Ponzi scheme ends with guilty pleas for the whole family (April 13, 2022 by Justin L. Mack)
Ex-Morgan Stanley advisor accused of stealing $4.8M to pay for luxury cars, credit cards and 'sexy' Venmo payments (April 26, 2022 by Justin L. Mack)
Ameriprise annuity affiliate to pay $5M over first SEC case of its kind (May 26, 2022 by Tobias Salinger)
The impact of Charles Schwab's $187M robo-advisor fine from the SEC (June 15, 2022 by Justin L. Mack)
4 red flags that a retirement investment is a scam (July 21, 2022 by Nathan Place)
FINRA board member's firm settles cases without disclosure of conflicts (September 6, 2022 by Tobias Salinger)
How Raymond James bungled oversight of a broker who scammed a 98-year-old (September 28, 2022 by Tobias Salinger)
Wells Fargo suit against ex-lawyer 'unusual,' could have 'chilling effect' (October 10, 2022 by Victoria Zhuang)
SEC levies record $6.5 billion in fines in 2022 (November 15, 2022 by Dan Shaw)

A 'postage' fee of $7.95 and the SEC's warning to the industry (January 31, 2023 by Tobias Salinger)
Industry vets form organization to stand up for individual advisors (February 21, 2023 by Dan Shaw)
How the SEC says twin brothers, 35, swindled clients for $5 million (March 8, 2023 by Tobias Salinger)
Are annuities an investment? A new SEC lawsuit against a financial advisor argues yes (March 22, 2023 by Dan Shaw)
Ex-broker's lawsuit against Morgan Stanley highlights surge in complaints over mental health issues (March 23, 2023 by Victoria Zhuang)
Latest SEC budget request emphasizes an enforcement agenda (April 4, 2023 by Dan Shaw)
Goldman Sachs gets $3M FINRA fine for 60 million short sale errors (April 5, 2023 by Victoria Zhuang)
Former broker accused of duping friends, classmates and colleagues out of $1M in crypto-fueled fraud (April 17, 2023 by Justin L. Mack)
Financial Serial Killers: Inside the World of Wall Street Money Hustlers, Swindlers, And Con Men (By Tom Ajamie and Bruce Kelly, Skyhorse Publishing, 2010)
Financial Times/FT.com

Salomon May Be Close to Deal with Regulators (September 23, 2002)
Forbes
The Informer (December 27, 2004)
Ex-Employees Say HSBC Oversold Annuities (February 24, 2005)
Death of the Financial Markets (September 22, 2008)
Feds Eye Exec Pay (June 8, 2009)
Barry Bonds Faces Jail Time While Wall Street Execs Sit Pretty (April 14, 2011)
Ex-Hedge Fund Chief Acquitted, Is Rajaratnam Next? (April 27, 2011)
California Teams Up with DOJ on Mortgage Fraud (May 23, 2011)
Judge Sides With Goldman Sachs in Notorious Timberwolf Deal (July 21, 2011)
Goldman Sachs CEO Lawyers Up Amid SEC Investigation (August 22, 2011)
Madoff Brother To Plead Guilty, Forfeits All Assets (June 27, 2012)
ZeekRewards And Why Ponzi Schemes Will Never Go Away (August 20, 2012)
Four Smarter Ways To Reach For High Yield (by William Baldwin / December 8, 2021)
Forbes: Intelligent Investing Panel
More Banks Doomed to Fail (October 6, 2008)
A Touchy-Feely Wall Street (October 27, 2008)
Hard Lessons from the Bear Market (October 28, 2008)
More Barbarians at the Gate (November 6, 2008)
Our First Hundred Days (November 7, 2008)
Those Heart Attack Markets (November 24, 2008)
Your Move, Mr. Geithner (November 24, 2008)
What's A Blue Chip Worth? (November 25, 2008)
What To Tell Your Kids About The Markets (November 25, 2008)
Is Schapiro Enough for the SEC? (December 19, 2008)
Oil's Slide South (December 22, 2008)
GE Under Siege (December 23, 2008)
Common Market Myths (December 24, 2008)
Could the S&P 500 Hit 600 in '09? (December 24, 2008)
Banks Led By The TED (January 12, 2009)
Don't Fear a Mortgage Meltdown (January 14, 2009)
Funds to Hold Through 2014 (January 15, 2009)
China's Appetite for Construction (February 4, 2009)
Can You Stomach Investing in China (February 18,2009)
Why the Street Hates Geithner (February 18, 2009)
Retailers of Last Resort (February 19, 2009)
Oil: How Low Can It Go? (February 26, 2009)
How to Avoid Dividend Cuts (March 13, 2009)
Bull and Bear Sentiments (March 14, 2009)
Are You Afraid of Stocks (March 17, 2009)
Wall Street's Good Guy Gurus (March 18, 2009)
Real Estate--What Recovers First (March 18, 2009)
Why the Street Loves Geithner (March 25, 2009)
The Big New Uptick Rule (March 26, 2009)
Our New Rules For Financial Markets (April 16, 2009)
How to Graduate in a Recession (April 16, 2009)
The Recovery's Shape Doesn't Matter (May 13, 2009)
Our Seesawing Markets (May 20, 2009)
Trading Down Forever (June 4, 2009)
China and Commodities (June 4, 2009)
Interest Rates Will Stay Low (June 16, 2009)
Post-Pregnancy College Planning (June 16, 2009)
Building a Better 401(k) Program (June 17, 2009)
Cautiously Buy Commodities (June 23, 2009)
Suitability: Where Brokers Fail (June 24, 2009)
How to Predict Profits (June 29, 2009)
Beggars Can't Be Choosers (July 8, 2009)
Building BRICS (July 9, 2009)
Luck vs. Talent vs. Skill (July 13, 2009)
Getting Schooled by the Downturn (July 14, 2009)
Letters to the SEC (July 15, 2009)
Changing Citigroup (July 16, 2009)
What to Make of Earnings (July 16, 20090
Investing in China (July 20, 2009)
Investing on the News (July 23, 2009)
B of A's Shotgun Wedding (July 27, 2009)
Investing in the Stock Markets (July 28, 2009)
Airlines Still Grounded (July, 27, 2009)
How to Save Troubled Mortgages (July 30, 2009)
Invest With (Consumer) Confidence (August 3, 2009)
The Case for Brokers (August 4, 2009)
'No-Vote Broker Rule' To Shake Up Street (August 6, 2009)
Ride the Next Hiring Boom (August 11, 2009)
Stocks to Rise in Five Years (August 13, 2009)
TARP Remains Troubled (August 13, 2009)
The Wall Street of the Future (August 14, 2009)
Get Happy With Small Caps (August 20, 2009)
SEC: Change You Can Believe In? (August 24,2009)
Don't Trust the Rally (September 3, 2009)
Dump FINRA and the SEC (September 10, 2009)
Recessionary Retail Therapy (September 14, 2009)
Where the Jobs Are (September 15, 2009)
Keep Assets at Home (September 15, 2009)
Credit Ratings You Can Trust? (September 23, 2009)
Another Run On Money Market Funds? (September 25, 2009)
Dead Dogs of the Dow (September 30, 2009)
How to Play a Recovering Economy (October 6, 2009)
We're Not Japan (October 8, 2009)
Why Good Management Matters (October 8, 2009)
October: Treat Not Trick (October 12, 2009)
Buy Into Brazil (October 13, 2009)
How Brokercheck is Broken (October 20, 2009)
Investments for 2010 (October 21, 2009)
What Should GDP Mean to You (October 22, 2009)
Reverse Repos Spook the Markets (November 4, 2009)
Universal Health Care Plays (November 17, 2009)
American Express Eats Competitor (November 20, 2009)
Energy IPOs Look Bright (November 25, 2009)
Winter Heat (December 3, 2009)
Work Hard for Your Money (December 15, 2009)
Another Banner Year for Munis (December 16, 2009)
The TARP Gets Pulled (December 17, 2009)
Chocolate and Cheese (January 12, 2010)
Investing in U.S. National Security (January 14, 2010)
Investing in the Kids (January 21, 2010)
Health Care After the Super Majority (January 28, 2010)
Stocking the Office (February 3, 2010)
When You Get Lululemons, Make Lemonade (February 8, 2010)
Google After China (March 22, 2010)
Staffing Firms On Fire (March 22, 2010)
USA, CPA (April 6, 2010)
Don't Go All In at Dow 11,000 (April 13, 2010)
The Forex Scam (By Michael Marcovici, 2013)
Government Bullies: How Everyday Americans are Being Harassed, Abused, and Imprisoned By The Feds (By Senator Rand Paul, Hachette Digital, Inc., 2012)
The GW Justice Journal
Time to Reform U.S. Antitrust Laws? (January 12, 2016)
Herald and News
Opinion: As PGA execs collect millions, critics question its nonprofit status (June 3, 2022 by Gregory Bresiger)
Hofstra Law Review
Farris, James T. (2014) "What You Do Not Know Can Hurt You: How the FINRA Expungement Process Is Endangering Future Investors Through a Lack of Information," Hofstra Law Review: Vol. 42: Iss. 4, Article 7. Available at: https://scholarlycommons.law.hofstra.edu/hlr/vol42/iss4/7
Houston Chronicle
In Eyes of Investigators, Enron's Words as Relevant as Deeds (February 11, 2002)
The Fall of Enron (February 15, 2002)
Ignites.com
SEC Slaps Scudder Over Rogue Trader (December 23, 1999)
Institutional Investor News
AFL-CIO Looks To Unionize (March 23, 2003)
The Intercept
The Man From Sullivan & Cromwell / Under Trump's SEC, Wall Street Secrecy Expands as Enforcement Shrinks (by Susan Antilla and Gary Rivlin)
International Securities Regulation Report
SEC Streamlines Offering Requirements (November 5, 1998)
Investment Dealers' Digest
Is Arbitration Fair? (April 20, 1992)
NASD Warns Online Brokers of Rules (April 9, 2001)
NASD Warns Online Brokers of Rules; Arbitration Next? (April 9, 2001)
Hard Times (January 28, 2002)
Williams' Boomerang: Should Merrill and Salomon Have Known? (February 11, 2002)
Sarbox Violations Alleged at Wachovia (August 15, 2005)
SEC Takes Aim at "Best Price" Rule (January 9, 2006)
NASD Proposal Risks Starting Turf War (May 22, 2006)
Regulatory Union: A Joint NYSE/NASD Effort Could Increase Efficiency (December 4, 2006)
InvestmentNews (Crain's)
Small brokers to NASD: Deal us in (August 5, 2002)
Red-tape riot afoot at NASD (January 20, 2003)
Pru Fiasco: Whose fingerprints? (March 17, 2003)
NASD looking into why routine agreement was changed, lawyer says (March 17, 2003)
Many expect to receive less research support (May 7, 2003)
NASD cracks down on stock research violations (May 10,2004)
Insurers smell timing in frequent VA trades (November 7, 2005)
Fraudsters pose as broker firms (November 16, 2005)
NASD investment fund swells from sale of Nasdaq stock (June 12, 2006)
New NASD Chief Faces Hostile Environment (September 11, 2006)
Regulator heavyweights jump into SRO merger fray (January 22, 2007)
MetLife Accused of Coercing Advisers (February 16, 2007)
Insurers Said to Steer Reps to In-house Wares (March 5, 2007)
Hey there, insurance agent: We can make you an RIA (April 23, 2007)
Small firms upset by an NASD hiring (May 7, 2007)
New criticism for name of self-regulator (August 5, 2007)
SEC appeals case against former AMEX chief (September 10, 2007)
Small BDs Say They Have Lost Key Voice (June 9, 2008)
Pitt Proposes Blue-Ribbon Regulation Task Force (November 6, 2008)
Big fraud cases put focus on disclosure (June 29 2009)
Finra faces rough road as it seeks Errico's successor (February 21, 2010)
FINRA's battle with Jesup heating up (March 7, 2010)
Schwab Continues to Assert Its Innocence in ARS Cases (April 11, 2010)
Goldman, Stanford Highlight Disclosure Problems, Some Say (May 2, 2010)
Online disclosure policy rattles investment advisers (June 11, 2010)
FINRA Hit With Age Discrimination Suit (August 31, 2011)
Boogie down and out after selling private placements (October 18, 2011)
Finra amends complaint against David Lerner (February 5, 2012)
Tips on managing your online presence to improve results in Internet searches (February 20, 2015)
8 blogs you should follow (May 8, 2015)
Finra toughens its sanctions on suitability violations (May 12, 2015)
Finra arbitration panel hits Robert W. Baird & Co. with $17.8 million penalty (June 17, 2015)
Charles Schwab's client portals suffer system-wide outage (August 28, 2015)
What the Apple-FBI feud means for financial advisers and privacy rights (March 4, 2016)
Changing client records is a recurring problem among breakaway brokers (June 22, 2016)
Investors Business Daily/ Investors.com
Eliot Spitzer's Rise To Gov. May Mark End Of Wall St. Era (January 8, 2007)
Journal of High Tech Law
A Right To Free Internet? On Internet Access And Social Rights
(
Ivar A. Hartmann,
13 J. High Tech L. 297)
Knight-Ridder Financial News Service (November 6, 1995)
Small-Order Traders, NASD In Talks On Allegedly Unfair Rules
Law 360
Key Takeaways From The SEC's 2015 Whistleblower Report (November 25, 2015)
Legal Profession Blog
An Offer To Refuse (And Record) (January 26, 2016)
Lexology
Broker-Dealer Law Corner: Statutorily Disqualified? FINRA Says "Deal With It" (November 18, 2016)
Los Angeles Times
Wall Street Warms Up to Day-Trading Brokerages (July 14, 1999)
Senate Panel Will Look at Day Trading (February 22, 2000)
E-Brokerages Face Backlash After "Margin" Debacle (June 11, 2000)
4 U.S. Options Exchanges Settle Price-Fixing Case (Sept. 12, 2000)
New Trading Ideas Lose Momentum (January 2, 2001)
For NYSE Unit, It's Get Tough or Get Out (September 11, 2005)
Trial to Begin for Two Former Bear Stearns Hedge Fund Mangers (October 13, 2009)
Managing the Legal Nexus Between Intellectual Property and Employees (Lynda J. Oswald, Marisa Anne Pagnattaro, Edward Elgar Publishing, 2015)
MarketWatch
Apple CEO Tim Cook may have violated SEC rules with Jim Cramer email (August 24, 2015)
Is GameStop stock being manipulated by social-media users or is it free speech? Legal experts weigh in (Marketwatch by Mark DeCambre and Andrew Keshner / January 26, 2021)
The Milwaukee Journal Sentinel
Investors Beware (July 21, 1996)
Critics Fault Rogue-Broker Disclosure (April 21, 1998)
New Shareholder Suit Seeks Changes at Koss Corp. (February 18, 2010)
Lawsuit over Ponzi scheme seeks $1 billion from M&I (April 1, 2012)
Carter's fraud case snags Kohl's executive (November 3, 2012)
Critics claim SEC acting as judge, jury in deciding its cases (January 10, 2015)
"Landlord Games: Baird executive fails to disclose rental firms" (December 19, 2016)
Greif board members accused of insider trading for selling before safety issues went public (October 6, 2017)
Money Morning
A U.S. Court Practically Declares Insider Trading Legal (December 15, 2014)
MoneyNews.com
Securities Attorney: Deep Six the SEC (May 26, 2009)
The Nation
The Dangers of Working While Black on Wall Street / You're unlikely to get hired. From there, you're less likely to get promoted, and more likely to be fired. (Nation by Susan Antilla / June 21, 2021)
National Journal
After Taking on Terrorists, Can Mary Jo White Handle Tycoons? (January 24, 2013)
The National Law Journal
NASD Weighs Investment in Due Process Guarantees (November 13, 1995)
Small Traders: NASD Pact Not Enough (August 26, 1996)
New Jersey Law Journal
On the Move (October 16, 2006)
Feeder Funds Held Subject to Commodity Pool Regulation (July 16, 2009)
Newsday
Former Stratton Brokers Accused (January 6, 1998)
Brokerage on LI Censured, Fined (July 8, 1999)
The New York Law Journal
Suing Kidder (July 7, 1994)
Electronic Trading: SEC Takes Solomonic Approach to Regulation (April 30, 1998)
New York Law School In Brief
Alumni Recognition (Summer 1994)
New York Post
Broker Makes NASD Naughty List (November 24, 2002)
Grubman May Sing (September 21, 2002)
Large Firms' Woes (September 22, 2002)
Dissident Members Dis' NASD on Fees (February 9, 2003)
Pru Brokers Unite? (March 16, 2003)
Pros Worry Abuses Might Come Back (April 29, 2003)
SEC Probing Firms' Trading Patterns (November 9, 2004)
ETRADE Players Shocked by Vanishing Money (November 24, 2004)
NYSE Floored (May 13, 2005)
Dead Man Walks As Lay Is Cleared (October 18,2006)
Wall Street Fear (September 2, 2007)
Wall Street Hawks Eye New ATM Scam (April 27, 2008)
Ex-SEC Boss: Not Me (December 16, 2008)
Wall Street's Cops Beat (December 18, 2008)
Madoff Mauled Over Heir Mail (January 6, 2009)
Post-Ponzi Mess-up: SEC Renews Sodano Suit (January 9, 2009)
Caught in the Currency (April 19, 2009)
Feds Fouled BOFA Merger (April 24, 2009)
Cuomo Cracks Down on Credit-Settlers (May 20, 2009)
Off His Rocker (July 24, 2009)
Madoff Nod-Off (September 3, 2009)
SIPC Says Stanford Vics Outta Luck (September 4, 2009)
BofA's Counsel Had No "Legal" Authority in Merrill Deal (November 4, 2009)
Family Ties Bind Analyst to NBC's Zucker (March 8, 2010)
Chasing the Dragon (March 19, 2010)
Taped Crusader (October 22, 2010)
Busting Up Wall Street's Christmas (November 21, 2010)
Preet Wins Again (January 6, 2011)
Oracle's Rep Rapped: Buffett Under Fire (April 1, 2011)
Sokol Lubrizol Shocker (April 13, 2011)
Trustee for Madoff victims faces tough road (May 2, 2011)
Lloyd Lawyers Up (August 23, 2011)
Corzine Calls It Quits (November 5, 2011)
Finally, MF Customers Catching A Break (November 30, 2011)
At House Hearing Tuesday, Corzine Expected to Plead the Fifthe (December 7, 2011)
LoopNet Insider Sale Raises Eyebrows (March 2, 2012)
Ponzi Is Still Alive (March 3, 2012)
Money market melee: Redemption lockup (July 28, 2012)
Knight Capital computer meltdown just waiting to happen (October 26, 2013)
FINRA ruling on broker's sports betting is 'moronic': lawyer (January 6, 2018)
The New York Times
N.A.S.D. Board Approves Plan For Revamping (November 18, 1995)
Deal is Expected in U.S. Inquiry into Nasdaq (July 13, 1996)
Broker Charged With Stock Manipulation (January 7, 1998)
Two Independents Are Elected to NASD Board (December 22, 1998)
After Uniform: White-Collar Blues (October 28, 2005)
Near a Vote, Volcker Rule Is Weathering New Attacks (December 8, 2013)
In Soured Investments, Brokers Emerge as Culprits and Victims (December 23, 2013)
Apple Stock Reacts After Tim Cook Email Praises China Sales (August 24, 2015)
Royal Bank of Scotland Loses Finra Arbitration Over Firing (March 7, 2016)
Newsweek
Are Obama's Financial Regulators Weak Links? (February 26, 2009)
The SEC's Long Tide of Surrender (September 4, 2009)
North Carolina Banking Institute
NOTE & COMMENT: Deferred Prosecution Agreements: "Too Big To Jail" and the Potential of Judicial Oversight Combined with Congressional Legislation; 18 N.C. Banking Inst. 457 (March 2014, Author: Ellis W. Martin)
On Wall Street
The Little Guy Strikes Back (April 1998)
NASD Makes Detailed Broker Records Available (April 1998)
Brokers, Unite! (May 1998)
Prosecutors Taped Conversations in Radio Show Case (June 1998)
NASDR Proposes Painful U-4 Changes (February 1999)
Pru Creates "No Poaching" Pacts (April 2000)
Lights, Camera, Broker (February 2002)
Instant Messages Push Brokers Into Action (June 2002)
Attorney Seeks Broker Voice on NASD Board (August 2002)
Where Does All the Settlement Money Go? Maybe Not Where You Think (November 2002)
Fighting Back: Frivolous Lawsuits (December 2004)
Street Smart Enforcer (July 2005)
Single Regulator Slated for Wall Street (January 2007)
FINRA: Ex-Oppeneheimsr compliance officer breaks rules (June 2016)
Morgan and Citi ordered to pay $625K in broker-wife dispute (July 2016)
Trump's SEC pick seen unlikely to advance fiduciary standard (January 2017)
FINRA's long march toward arbitration reform (February 2017)
Edward Jones loses bid to block ex-adviser from 'soliciting' clients (May 2017)
Arbitrators deny ex-advisor chance to defend himself in Raymond James case (January 2020)

Advisor's $2.2M recruiting deal dissolved into $1.8M arbitration loss (plus interest) (January 2020)
Former JPMorgan broker defeats restraining order in FINRA arbitration (January 2020)
JPMorgan wins round in fight over client contacts with Merrill broker (March 2020)

Penn Law Legal Scholar Repository
Marinescu, Ioana and Hovenkamp, Herbert J., "Anticompetitive Mergers in Labor Markets" (2018). Faculty Scholarship. 1965. https://scholarship.law.upenn.edu/faculty_scholarship/1965
Pepperdine Law Review
Joanna E. Barnes Regulation FD Will Result in Poorer Disclosure and Increased Market Volatility, 29 Pepp. L. Rev. 3 (2002) Available at: https://digitalcommons.pepperdine.edu/plr/vol29/iss3/4
[Vol. 42: 109, 2014] The Great and Powerful FAA PEPPERDINE LAW REVIEW https://lawcomm.pepperdine.edu/blogs/lawreview/wp-content/uploads/2014/12/PeppLRev-42-1-Hale1.pdf
Philadelphia Inquirer
If you lost money in crypto, here's how you can get some back / Investors want to flee crypto funds, like those at Anthony Scaramucci's SkyBridge. And regulators are MIA. But there are tax moves that can help ease the pain of losses. (July 26, 2022, by Erin Arvelund)
Former Vanguard lawyer seeks "whistleblower" status / Nine years after he was fired after he alleged tax fraud at his employer, David Danon seeks to collect a cut of federal proceeds, which Vanugard hasn't confirmed (July 29, 2022, by Joseph N. DiStefano)
Justice Department investigation of PSERS 'has closed' with no charges. SEC probe goes on.(August 2, 2022 by Joseph N. DiStefano, Craig R. McCoy, and Erin Arvelund)
Pitchfork.com
Why the Mainstream Music Industry Is Still Struggling to Address #MeToo (by Mark Hogan / December 22, 2018)
Portolio.com (Conde Nast)
Cuomo the Cop (March 13, 2008)
America's Buyers Remorse (October 1, 2008)
FINRA Decrees: If You Kiss, You Must Tell (April 23, 2009)
The Long Arm of Injustice (March 2, 2010)
Lowering the Bar (August 17, 2010)
Unearthing Madoff's Treasure (December 14, 2010)
Rush Hour: Arrests Shake Wall Street (December 16, 2010)
Reformed Broker
Why you work is becoming as important as what you do (June 18, 2018)
Registered Rep.
Common Criminal (January 1994)
The Beginning of the End of Self-Regulation (November 1996)
Banned for Life (January 1997)
Monthly Marketing (January 1997)
When Should You Hire an Attorney (March 1997)
All in the Family (September 1997)
Who Manages the Managers (December 1997)
You've Been Served (March 1998)
Is the NASD Still Chasing SOES Firms? (March 1998)
Ex-Top Securities Cops Change Sides (July 1998)
NASD Puts AMEX Deal to Member Vote, Sort of (September 1998)
Zarb Tells California Firms AMEX Merger Won't Cost Anything (October 1998)
Industry Howls Over NYSE Mandate to Report Oral Complaints (October 1998)
Arbitration Step by Step (November 1998)
Disappearing Regulators (January 1999)
Red Flag Prospects (February 2001)
What's Your Book Worth (August 2001)
The Seven Deadly Sins (July 2002)
Another NASD Election, Another Brawl? (August 2002)
Busting a CAP: Opponents of Salomon Smith Barney's Capital Accumulation Plan to get a day in court (January 22, 2003)
Out, Damn Spot (May 2004)
Meting Out Justice (August 2004)
A Monster Issue (February 2005)
Mutual Fund Enforcement Picks Up Steam (March 2005)
"Merrill Rule" Debate Not Over (April 2005)
Scandal Scorecard: Mutual Funds On Top (May 2005)
SEC Loses Head (June 2005)
Reinventing the Branch Manager (July 2005)
Brokers Call Up for Active Duty Face Licensing Headaches (August 2005)
Proprietary Matters for AEFA and UBS (August 2005)
Regulate Thyself (Better) (September 2005)
The Management Letter: The Tough Call (October 2005)
Schapiro in for Glauber at NASD (January 12, 2006)
Dissidents Elected to NASD Board (February 3, 2006)
Broker Fights for His Reputation and Wins (Some of It Back) (March 1, 2006)
Does the SEC Have It Out for Small Firms? (July 31, 2006)
Smith Barney Golden Handcuffs Hard to Crack (June 21, 2007)
Sub-Prime Collapse Bombs Into Brokerage Industry; Indie Brokerage Can't Meet Margin Calls (June 22, 2007)
Let's Litigate (May 14, 2008)
Gadfly to FINRA: "Better" "Fairer" Regulation Please (March 6, 2009)
McCarver Wins Award for Losses in Morgan Keegan Funds (March 25, 2009)
J' Accuse! (September 1, 2009)
House Passes Regulatory Reform, SRO Up in the Air (December 11, 2009)
Victory for Broker in Citi Bonus Repayment Case (February 11, 2010)
FINRA Seeks to Expand BrokerCheck, Make Some Records Permanent (February 19, 2010)
Bonus Repayment Suit Turns Into Battle Over Forced Arbitration (March 1, 2010)
Judge Says Citi Brokers Must Repay Bonuses (April 27, 2010)
Sallie Krawchek Gets Caught In Rumor Mill, Salary Plus Bonus? (May 26, 2010)
Fiduciary Failure Tops Arbitration Claims List (July 9, 2010)
Review of Banking And Financial Law
Bankers Behaving Badly? The Limits of Regulatory Reform by Claire A. Hill (Volume 31, 2011-2012, Page 675)
RIABiz
How Schwab failed to block one broker's breakaway and what the legal battle may mean for the future (January 11, 2011)
Lisbeth Cherrington's long, strange career, fraught with regulatory actions, takes another bizarre turn over her latest FINRA sanction--lying about her age (August 30, 2018)
As SEC's 'zero tolerance' era for RIAs commences post-DOL, a regulatory law firm makes anticipatory hires (October 16, 2018)
Oisin's Bits: LPL hacked through Capital Forensics' breach, leaks personal info, account numbers (November 12, 2018)
Orange is the new black for Aequitas execs as Ponzi nightmare nears end-game with jail time (June 20, 2019)
Wealthfront is again forced to disclose a bad mistake --testing how far the move-fast, break-things -then-apologize culture can go / The Redwood City robo issues erroneous 1099 data in 2017 that it just discovered. It happened around the time it dumped Apex (October 19, 2019 by Oisin Breen)
Breaking up is hard to do: Schwab and TD Ameritrade both on hook for $1 billion should either firm get cold feet, shareholders revolt, or antitrust regulators quash deal (December 5, 2019 by Oisin Breen)
What exactly to make of the Barron's article about Orion being listed for sale by Raymond James for $1.8 billion -- and how it boils down to 'when', not if (January 17, 2020 by Oisin Breen)
Schwab execs all but dash RIA hopes for TD Ameritrade VEO One survival by pitting the open-API platform against expediency and an admitted pro-Schwab bias (February 7, 2020 by Oisin Breen)
COVID-19 throws a curve ball at RIA M&A market, gut-punching valuations and causing fence-sitters to resolve to get the hell out, but Q1 prices hold their own
M&A rainmakers hedge their bets on how deep COVID-19 will drive cuts to RIA sale prices, although first quarter market has been stable (April 9. 2020 by Oisin Breen)
Jeff Concepcion and Howard Milstein combine to take dead aim at COVID-distressed RIA market -- putting youthful executive energies and a billionaire's capital on a bold path (April 24, 2020 by Oisin Breen)
TD Ameritrade interim CEO Steve-Boyle delivers sparkling results, underscores quick 100% work-at-home transition-- and calls Schwab merger efforts 'critical' and on-schedule (May 1, 2020 by Lisa Shidler)
'Fraud' lawsuit slams Plaid on eve of historic $5.3-billion payday; some experts say it's a 'fishing expedition,' but plaintiff's lawyers say, 'This is no shakedown' (April 9, 2020 by Oisin Breen)
COVID-19 claims the lives of four Broadridge employees and two of its subcontractor's staff, while another contractor's policies exposed workers, raising questions about SEC 'essential work' rules (July 13, 2020 by Oisin Breen)
Walt Bettinger expects 'hundreds' of Charles Schwab Corp. staff tasked with wiring TD Ameritrade merger to soon soar to 'thousands' of Schwab and TD workers / The Charles Schwab Corp. CEO reassured Wall Street analysts looking for a sign Schwab believes what it promises about an imminent closing that it has yet to schedule. (August 4, 2020 by Oisin Breen)
Despite dissenting Fed vote, Charles Schwab Corp. cleared to close TD merger Tuesday, and 'Schwabitrade' looks less fearsome than anticipated (October 1, 2020 by Oisin Breen)
Visa's blockbuster acquisition of fintech firm Plaid has been snarled in a legal thicket, after the Department of Justice (DOJ) put the squeeze on Visa's consultant as part of an antitrust investigation into the deal (October 28, 2020 by Oisin Breen)
After shaking down Bain for evidence, DOJ files suit to stop Visa purchase of Plaid, a nightmarish turn of events for the $5.3-billion dream deal (November 6, 2020 by Brooke Southall)
Robinhood allegedly implied a fiduciary duty to novice investors in the marketing of its 'game-like' trading app, even though it's a FINRA-regulated broker-dealer, new class action charges / Three Florida firms sue claiming Robinhood allegedly failed to direct self-directed investors -- a claim that is both legally shaky, and potentially serious, experts say. (November 16, 2020 by Oisin Breen)
M1 Finance and Wealthfront trade charges again, but both firms pledge to stop the 'shenanigans,' in what one expert calls 'a fight between two flavors of the same ice cream' (January 28, 2021 by Oisin Breen)
Fidelity and Schwab oddly take opposite sides on issue critical to money market funds as an SEC, alarmed by systemic risks, puts NAVs under spotlight (May 10, 2021 by Oisin Breen)
Charles Schwab Corp. to pay up to $200 million in federal regulatory charges, following SEC robo-advice probe; may be tied to discrepancies between how it collected revenues internally and how advertising implied no advisory fee.(July 1, 2021 by Oisin Breen)
After FINRA exacts $70 million in recompense from Robinhood, the SRO proclaims it deterred other brash startups from heedless youths but Robinhood's probable $40-billion IPO may be the message to thunder loudest (July 9, 2021 by Oisin Breen)
RIAs may face ticking time bomb after SEC slams a $1.9-billion RIA for neglecting 'orphan' accounts while charging fees, a problem that may be industrywide / Thousands of clients may be getting lost in the shuffle in the face of strong inorganic RIA growth -- an obscure problem until federal regulators gave Regal Investment Advisors the royal treatment, in part, for charging full fees and failing to disclose reduced service. (October 26, 2021 by Oisin Breen)
McKinsey's $31-billion RIA for McKinsey staffers pays $18 million fine, a real 'slap on the wrist' considering 'repeated violations' related to having zero recusal process for insiders in its compliance plan, a lawyer says (December 21, 2021 by Oisin Breen)
Vanguard Group appeases Mass. regulator by paying just 65%, or $5.5 million, of the capital gains taxes its TDF fund restructuring inflicted -- and the deal may deter the other 49 states from copycat actions (July 7, 2022 by Oisin Breen)
Boom, boom, boom, Charles Schwab Corp. just spent $220 million to shuck three lawsuits -- a likely 'deck clearing' before the TD Ameritrade merger closes, say multiple analysts / A 2017 Scottrade class action suit inherited from TD Ameritrade, a robo-advice disclosure settlement, and TDA merger class action have all gone poof (July 18, 2022 by Oisin Breen)

Making lemonade of legal lemons, new wave of ERISA class actions accuse fiduciaries of 'imprudently' using low-fee, high-rated funds, like BlackRock TDFs / The lawsuits against 401(k) plan sponsors also threaten every RIA and fiduciary, if underperformance becomes a legal liability, lawyers say (September 21, 2022 by Oisin Breen)
San Diego Reader
Reporter Calls Back After Hang-Up (October 20, 2010)
Seattle Post Intelligencer
Microvision stock tumbles after suspect article on Web (June 23, 2008)
Securities Week
SEC Continuing Inquiry into CHX Finding of Fraud and Manipulation (February 24, 1997)
Attorney Suggests NASD Expansion Could Weaken Its Regulatory Role (June 22, 1998)
NASD's Agency Quote Rule Proposal Seen As Dead On Arrival) (May 31, 1999)
NAASA President Calls for More Criminal Prosecution to Deter Securities Fraud (January 10, 2000)
Now Facing NASD Charges of Fraud, Josephthal Has a Long Record of Run-Ins with Regulators and Customers (January 31, 2000)
Claimants in A.R. Baron/Bear Stearns Affair to Begin Receiving Restitution Funds (June, 12, 2000)
SW Summer Roundup (Sept. 4, 2000)
NASD Regulation, Public Investors Bar Engaged in War of Words Over Expunging Brokers' Records (Oct. 9, 2000)
Some Wonder Whether Clearing Firms Should Stand Trial As Two Brokerage Firms Face Criminal Prosecution (February 12, 2001)
Securities Attorney Takes Up the Cause of the Downtrodden; Says NASD Rule Denies Registered Reps Due Process (March 12, 2001)
District Court Orders New NASD Arbitration Hearing for Libel Claim (April 23, 2001)
NASDR Rule Interpretation May Open Healthy Debate On Sensitive Legal Issue (May 14, 2001)
Josephthal & Co., Top Execs Hit with $3.3 Million Fine; Punishment Seen As Severe By Some, Lenient By Others (May 28, 2001)
NASDR Official Heads to D.C. Law Firm (June 11, 2001)
Lawyers' Group Asks NASD to Redefine "Public" Arbitrator (June 18, 2001)
NASD Dissident Group Lays Out Agenda, Hopes to Contest Fall Board Election (July 15, 2002)
Dissidents Back Away From Election Challenge As NASD Agrees To Talk Over Concerns (Sept.30,2002)
SEC Arbitrator Disclosure Report Draws SROs Praise While Attorneys Say It Sends Wrong Message (November 18, 2002)
Landmark Settlement Increases Compliance Responsibility, Loopholes (April 21, 2003)
Merrill Legal Sending Brief Answers, Missing Facts, Say Opposing Attorneys (May 12, 2003)
To Remedy Alleged Abuses Attorney Hunts For Lost NASD Office (July 21, 2003)
NASD District 10 Director Heads To Jefferies (August 25, 2003)
Commercial Paper With Parmalat Ties Ends Up In U.S. Money Market Funds (February 2, 2004)
Three Leave NASD District 10 (March 1, 2004)
NASD Appoints New District 10 Director (March 22, 2004)
Innocent Lapsed Broker Required to Retake License Exams by NASD, SEC (May 31, 2004)
RBC Dain Rauscher Creates Diversity Program, Appoints Director (June 14, 2004)
Former PRU Brokers Alleging Fines by N.Y. Insurance Dept,, But PRU Insurance Agents Spared (August 2, 2004)
NASD Bars Two Pru Brokers For Reg 60 Violations (August 16, 2004)
NYSE Merges with ARCA, NASDAQ Merges with Instinet (April 25, 2005)
What a "Choice": NASD Says Thousands of Morgan Stanley Account Holders Paid Money for Nothing (August 8, 2005)
SmartMoney.com
The Battle Brewing at NASDAQ (December 6, 1999)
The SEC Drops the Hammer on Enterprises Solutions (April 7, 2000)
The Expensive Emulex Lesson (August 29, 2000)
A Most Unsuitable Rule (April 17, 2001)
The Signs Everyone Missed (Enron) (December 5, 2001)
Who Else Got Rich on Enron (January 7, 2002)
Next Stop on the Enron Express: Wall Street (February 26, 2002)
The Bond Buyer
A Banker's Seven-Year Fight for His Reputation Against FINRA (March 23, 2015)
TheStreet.com
Electronic Trading Networks Find a Lucrative Middle Ground (March 1, 1999)
Make My Day, Market Makers Grumble to Encroaching Trading Networks (March 3, 1999)
Few Mourn Death of the Amex-Philly Deal (April 22, 1999)
Department of Justice Probes IPO Underwriting Fees (April 30, 1999)
Nasdaq Small Brokers Revolt: Threaten to Scuttle IPO (March 3, 2000)
Investors Challenging Brokers in Margin-Call Clashes (May 17, 2000)
Raiders of Lost Daytraders: Desperate Fight for Customers (Sept. 29, 2000)
Online Broker Survey: Margin Calls? No Problema, Say Readers (October 31, 2000)
Ex-New York Giant, Once-Jailed Broker Tangle Over Payments, Trades (January 25, 2001)
Document Chaos Isn't Sorted Out (Sept. 9, 2002)
Latest Dragnet May Not Go Much Beyond Blodget (January 6, 2003)
Holly Becker Case Would Be Hard to Prove (January 17, 2003)
Shotgun Wedding for Nasdaq, Instinet? (August 29, 2003)
Massachusetts Fund Probe Targets Prudential (September 5, 2003)
Patience for Grasso Not Unlimited (September 15, 2003)
SEC's Holly Becker Case Slowly Fades Away (November 12, 2003)
Ex-NYSE's Chief Grasso's Riches Probably Untouchable (December 22, 2003)
Martha Stewart May Resist Desperation Defense (February 20, 2004)
Cooking Up Doubt for Martha (February 27, 2004)
Spitzer Leaves Mutual Fund Symphony Unfinished (June 30, 2004)
Squawk Probe Targets Payoffs (March 8, 2005)
AB Watley Questioned in SEC's 'Squawk' Probe (March 10,2005)
Spitzer Fumbles in Red Zone (November 22, 2005)
Vonage Keeps Sinking (May 31, 2006)
Wall Street's Scapegoat Scrape (September 26, 2006)
Why Only Big Bankers Can Flout the Rules and Get Away With It (February 12, 2015)
ThinkAdvisor
Morgan's Mandatory Arb Program 'Stinks to High Holy Hell,' Lawyer Says (November 10, 2016)
Thomson Reuters / Reuters
NASD Settles SEC Probe of Nasdaq Practices (August 8, 1996)
SEC Approves Nasdaq-proposed Lower Quote Size (January 10, 1997)
First Albany Settles NASD Charges on Muni Payments (May 16, 1997)
AMEX merger with NASDAQ Seen Good for Both (March 12, 1998)
SEC Queried on AMEX/NASDAQ Merger (August 10, 1998)
U.S. SEC Settles with Firms, Ends NASDAQ Probe (January 11, 1999)
NASD Fines Great Neck trading firm (July 8, 1999)
Risks of day-trading spur U.S. regulators into action (July 31, 1999)
NASDAQ Says Zarb to Step Down as Chairman (July 26, 2001)
Wall Street recovers but not quite business as usual (October 10, 2001)
Congress To Hear Officials on Enron, Pitt Declines (December 10, 2001)
Former Andersen Partner Seeking Deal (March 25, 2002)
American Stock Exchange Facing Further Challenges (August 19, 2003)
Amex sale remains on track, but questions linger (October 14, 2003)
Suitability vs. Fiduciary (June 19, 2009)
SEC Is Still Fumbling the Ball (July 9, 2009)
Special Report: Sweethearts in Crime (April 15, 2010)
Investors Hurt by Stock Freefall May Have to Live With Losses (May 10, 2010)
Rabbi in Extortion Case Talked About FrontPoint (November 3, 2010)
Rajaratnam Guilty on All Insider Trading Counts (May 11, 2011)
Evidence, access aid job security when compliance staff raise a red flag (February 9, 2012)
Chesapeake CEO McClendon hires ex-SEC lawyer (June 5, 2012)
U.S. investigates whether JPMorgan traders hid losses (June 13, 2012)
Shared passwords, data shortcuts, email impostors, online auctions: 'red flags' for brokers in the digital era (April 23, 2019)
Ticker
Gadfly Takes on NASD (March 1997)
Time
Yikes: When Debt Costs You a Job (September 17, 2012)
Insider-Trading Scandal: Are the Feds Closing In on Billionaire Hedge-Fund Mogul Steven Cohen? (November 20, 2012)
Can the Federal Government Really Deter Insider Trading (December 10, 2012)
Stevie Walks: Wall Street Billionaire Steve Cohen Dodges Insider Trading Charges (July 5, 2013)
U.S. Regulators File Charges Against Hedge Fund Billionaire Steve Cohen (July 19, 2013)
Traders
Approval for NASD-AMEX Merger Is Challenged (December 1998)
Dispute Pits SOES Bandit Against Wholesaler (July 1999)
All-Tech vs. Knight Settlement Unease: Both Sides Charge NASD Arbitration with Amateurish Decision (March 2000
Legal Steps to Block NASDAQ Sale (May 2000)
General Counsel Resigns from Small Firms Group (May 2000)
Marriage on the Rocks? (July 2000)
The Fall Out Over NASDAQ Sale Plan (August 2000)
NASDAQ Pricing Discrimination? (May 2002)
Small Firms Uprising Averted at NASD (November 2002)
Taking the NYSE Specialists to Court (January 2004)
Another Multi-Million Dollar Hosing? (May 2004)
What's Next After Directed Brokerage? (October 2004)
Breaking Up the System of Self-Regulation (January 2005)
NYSE and NASD Investigate Guaranteed VWAP (September 2005)
Regulatory Showdown (March 2006)
The Selling of the NASD/NYSE Regulatory Merger (January 2007)

Shared passwords, data shortcuts, email impostors, online auctions: 'red flags' for brokers in the digital era (April 23, 2019)
University of Cincinnati Law Review
Jennifer J. Johnson, Private Placements: Will FINRA Sink in the Sea Change?, 82 U. Cin. L. Rev. 465 (2014) Available at: https://scholarship.law.uc.edu/uclr/vol82/iss2/4
UPI
Another Rand Paul plagiarism incident reported (November 5, 2013)
USA Today
SEC Yet to Rule in Jett Case (May 18, 1998)
12 Forced Out In Trading Probe At Prudential Securities (October 1, 2003)
Wake Forest Journal of Business and Intellectual Property Law
High Frequency Trading: Is Regulation the Answer? (Vol 17, Winter 2017, Number 2 by Lazaro I. Vazquez)
Wall Street Insights & Indictments
When It Comes to Wall Street Crooks… Size Matters (February 12, 2015)
The Wall Street Journal:
Angry Commodity Players Can Get Even (May 6, 1991)
Merrill Faces State Inquiry Over Tactics (May 12, 1994)
SEC Takes Steps Involving All-Pro Offer (September 25, 1995)
Critics of Nasdaq React Warily to News of Talks that Could Wrap Up Probe (November 3, 1995)
SEC Turns Aside Curbs Set by NASD On Market Maker (August 15, 1996)
Prosecutors Look at Ties in Test Scam (January 9, 1997)
Regulators Probe Unit of Barclays (July 18, 1997)
Broker for Meyers Got a Big Surprise in Calling Utah (November 26, 1997)
Monroe Parker Securities Is Charged With Price Manipulation and Fraud (January 6, 1998)
NASD System to Tell More About Brokers (March 9, 1998)
Big Board Brokers Face 'Frontrunning' Probe (March 20, 1998)
NASD Disciplines Brokers (June 10, 1998)
NASD May Limit Data On Brokers (August 13, 1998)
Big Payday for a Whistleblower (April 9, 1999)
Disputes with Online Brokers Could Be Frustrating to Resolve (June 28, 1999 Interactive Edition)
Bold Strategy Faces Hurdles (August 17, 1999)
Senate Panel Plans to Hold Hearings This Month on Day-Trading Industry (September 8, 1999)
Small-Stock Site Collects Fees From Some Firms It Features (November 12, 1999 Interactive Edition)
Tokyo Joe Uses Free Speech as Defense in Securities Case (April 11, 2000 Interactive Edition)
Heard on the Net: Alleged "Recidivist" Shows SEC Limits with Online Action (January 23, 2001)
McCall Confirms IPO Is Considered as Way to Split Market's Role (Sept. 19, 2003)
MarketBeat: Bloggers on Bear Stearns (Online WSJ, March 17, 2008)
Deal Journal: We See Dead People: $250K Fine for Lehman Short-Sales (Online WSJ, October 22, 2008)

Marketwatch: How TVIX, A Stock-Market Hedge Came Unglued (March 28, 2012)
Wealth Adviser: Wealth Adviser: How Family Charities Fail (April 29, 2014)
Wealth Adviser: Settling Estate Feuds Out of Court (September 25, 2014)
Wealth Adviser: When a Client Can't Grasp the Idea of Risk (October 28, 2014)
Wealth Adviser: Giving the Client Some Options (January 29, 2015)
Wealth Adviser: Choosing a Path in Portfolio Construction (February 13, 2015)
Wealth Adviser: Take The Power of Attorney Test (February 20, 2015)
Wealth Adviser: Still More Riches in Finance than Tech (June 5, 2015)
Broker Goes From Bonus to Bankruptcy (December 3, 2016)
GameStop Trader 'Roaring Kitty' and Former Employer May Face Federal Regulatory Scrutiny / Keith Gill's videos and MassMutual's supervision are at issue, lawyers say (by Dave Michaels / February 5, 2021)
Wall Street & Technology
Can the SEC Regulate Electronic Trading While Nurturing Innovation? (February 1998)
Wall Street Letter
Congress to Review Justice Department's Nasdaq Price Fixing Settlement (August 5, 1996)
Ex-Examiner Alleges Drinking, Sexism in NASD District 10 (September 6, 1996)
NASDAQ Critics To Launch Group to Push for Single SRO (February 19, 1997)
NASD Critic Appointed to Zarb's Advisory Board (March 6, 2000)
Quote of the Week (March 6, 2000)
Quotes of the Year (December 24, 2000)
Critics Claim NASD Election Proposal Blocks Dissidents (January 28, 2001)
NASDR Draws Up Short List for Top District 10 Slot (May 21, 2001)
Big Board Said to Have E-Record Retention Cases in Its Crosshairs (August 27, 2001)
NASDR: Female Condoms Aren't Suitable! (September 10, 2001)
Judge Humbles SEC Over Suitability Charge (October 8, 2001)
Will New SEC Commissioners Work Harmoniously? (August 12, 2002)
Lawyers, Slam, Defend NASD's Salomon Fine (September 30, 2002)
NASD Targets Small Firms For Criticism, Critic Charges (September 30, 2002)
Dissident Group Drops Election Bid After NASD Agrees To Meeting (October 21, 2002)
Broker Drops Bid for NASD Board, Joins Small Firms Movement (October 28, 2002)
NASD Bars Broker For "Converting" Funds From Christmas Charity (November 25, 2002)
Dissident Group To Meet NASD Officials Friday (January 31, 2003)
NASD Dissident Group Unveils Demands for Reform (February 3, 2003)
Dissident Group Lobbies PCX To Become SRO For Small Brokers (March 10, 2003)
Pru Brokers Claim Non-Solicit Clause Hidden In New Employment Contract (March 13, 2003)
AFL-CIO Looks To Unionize (March 24, 2003)
NASD Seeks More Disclosure On Forms (June 9, 2003)
NYSE Proposes Higher Fines for Minor Violations (June 16, 2003)
SEC Settlement With Prudential Opens Door For Future Claims (July 11, 2003)
Small Broker Dealers To Create New Trade Group (July 14, 2003)
SEC Settlement May Spell FutureClaims On Prudential (July 14, 2003)
Big Board Panel Whacks Fahnestock (August 3, 2003)
Big Board Panel Whacks Fahnestock, Sends Clear BD Governance Message (August 4, 2003)
NASD Set To Appoint Director For N.Y. Office (August 25, 2003)
NASD Seeks Fee For Arbitrator Checks (September 8, 2003)
Small Brokers Plan NASD Board Election Coup (September 27, 2003)
NASD Faces Tough Executive Search, Observers Say (October 13, 2003)
Seligman among NASD Board Nominees (October 20, 2003)
UBS Faces Liability Over Stock Research Omissions (May 16,2004)
Conflict of Interest? NYSE's New Enforcement Chief Sidelined (May 21, 2004)
NASD Botches Its First Cease and Desist (February 4, 2005)
NASD Repeals Short Sale Rules (January 7, 2005)
NYSE Eyes More Brokerages In Stock Loan Trading Probe (February 25, 2005)
NASD Invokes Tough Guidelines For Analyst Rule Violations (March 18,2005)
NASD Proposes Filing Ads for New Products (April 18, 2005)
Regulator Hits Brokerages Hard for Late Filings (September 23, 2005)
CFO Really Honked: Lazard Analyst Caught In Subterfuge (September 30, 2005)
SEC Brings Fewer Internet Securities Fraud Cases (November 4, 2005)
Pay Up Or Else! Merrill Goes After Former Advest Brokers For Forgivable Loans (January 27, 2006)
Will Morgan Stanley Join Broker Accord? (May 5, 2006)
SIA Requests Changes in Proposed Variable Annuity Rules (July 31, 2006)
Regulators Come Down Hard on E-Communications Regulations (July 31, 2006)
Planners Boost Homie as Regulator (May 1, 2009)
The Washington Post
NASD to Be Split Into Two Units; New Agency Will Be Regulator (November 18, 1995)
WealthManagement.com
Is Arbitration Flawed? Let the Supreme Court Decide (April 29, 2014)
"Troubling' New Arbitration System Brewing at Morgan Stanley (September 22, 2015)
FINRA Expedites Public Disclosure of Advisor Terminations (November 30, 2015)
Raymond James Fined for Enabling Client Privacy Violations (March 10, 2016)
Advisor's "LOL" Text Messages to Client Spell Trouble (July 27, 2020)
Former Broker Sues Cetera OSJ AdvisorNet Financial (October 12, 2020 by Asia Martin)
Brokers Claim Virtual FINRA Hearings Unfair (November 18, 2020 by Patrick Donachie)
FINRA Postpones In-Person Hearing to End of February (December 3, 2020 by Patrick Donachie)
FINRA Hits Cetera With $1 Million Fine Over Dual-Registrant Oversight (December 18, 2020 by Patrick Donachie)
FINRA Examining Certain Reps Who Took PPP Loans (January 26, 2021 by Patrick Donachie)
Arizona Rubber-Stamps Trajan Wealth's Ownership of Law Firm / The new 'hybrid firm' is the latest in the growing trend toward states opening up law firm ownership to nonlawyers.(March 29, 2021 by Asia Martin)
FINRA: Firms Failed to Supervise Alt Mutual Fund Sales / Cambridge Investment Research, Securities America and J.W. Cole Financial failed to see the risk as reps sold options-laden 'short-vol' LJM Preservation and Growth Fund to investors, according to the regulator. (March 31, 2021 by Patrick Donachie)
PIABA Pushes FINRA to Resume In-Person Arbitration Hearings (April 27, 2021 by Patrick Donachie)
SEC Charges Two More Firms With Share Class Disclosure Violations (September 20, 2021 by Patrick Donachie)
Decade-Old Dustup Continues to Haunt FINRA (April 1, 2022 by Patrick Donachie)
Report Finds 'No Evidence' of Secret Agreement Between Wells Fargo, FINRA (April 29, 2022 by Patrick Donachie)
Georgia Appeals Court Reverses Decision Alleging 'Secret Agreement' in FINRA Arbitration / The court overturned a decision involving a FINRA arbitration ruling in favor of Wells Fargo, several months after the regulator commissioned a study to examine the case. (August 3, 2022 by Patrick Donachie)
The Westchester Journal News
Day Trading School (March 3, 1999)
Yale Law School Legal Scholarship Repository
Macey, Jonathan and Novogrod, Caroline, "Enforcing Self-Regulatory Organization's Penalties and the Nature of Self-Regulation"
(2012). Faculty Scholarship Series. Paper 4675.
https://digitalcommons.law.yale.edu/fss_papers/4675